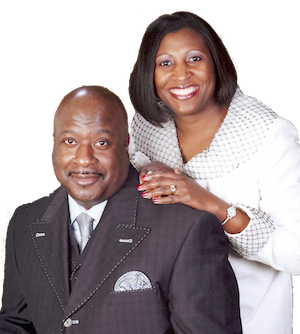 Rev. Earnest C. Wilson, is the former Pastor of the New Hope Baptist Church of Terrell, Texas where he served for over 10 years as Senior Pastor. As of Sunday February 28, 2010 God has truly blessed Griggs Chapel Missionary Baptist Church family with one of his chosen men to lead his Church to higher heights. Pastor Wilson's vision is to reach, teach and preach to those who are a part of the Christian faith as well as those outside of the Body of Christ. Rev. Wilson has been preaching for over 30 years and pastoring for over 25 years.

Pastor Wilson's journey in the ministry led him to earn a BA degree in Theology from the Mt. Zion Bible Institute in Houston, Texas. Pastor Wilson is currently a student of W. H. W. Expository Preaching, under the headship of Dr. R. A. Williams of Los Angeles, California. Rev. Wilson was called to serve as Pastor of the Trump Baptist Church in Slaton, Texas in 1984. He accepted a pastoral position at the Mt. Bethel Baptist Church in Big Springs, Texas in 1987 where he served for 12 years.

Previously Pastor Wilson has served as Advisor of the NAACP, President of Congress Christian Education in The Original West Texas Baptist District, Second Vice Moderator of The Original West Texas Baptist District, Present and Vice President of the Terrell Ministers Union.

Pastor Wilson is married to Tammi and they are the proud parents of 7 children.