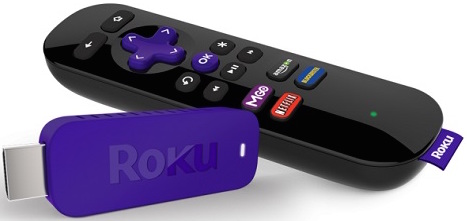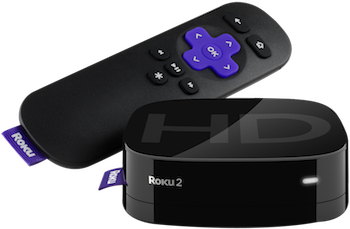 Stream services live or watch past sermons directly on your TV with Roku devices.
A custom, standalone Roku channel has been developed for the church and is now available on the Roku Channel Store.
Please note that the

live broadcast

will will work on any model Roku product
except Roku 1
devices. However, all services that are available for
Video on Demand
will play on all models.
Roku is a device that connects your TV to the Internet. A stable internet connection is required for the device to work properly.
The Roku device allows you to access a wide variety of entertainment that typically isn't available through cable or broadcast television. It allows you to watch free and paid video content on your TV via the Internet. TV and Movie streaming services like Netflix, Amazon, Hulu, Sling TV, YouTube and more are loaded on the Roku similar to how apps are loaded onto a smartphone.
HOW CAN I ADD THE GRIGGS CHAPEL CHANNEL TO MY ROKU?
Adding the Griggs Chapel Channel is easy once you have purchased your Roku player.
Find the "Search" option on the Roku home screen, search for "Griggs Chapel MBC" and click "Add channel". The channel will install to your device.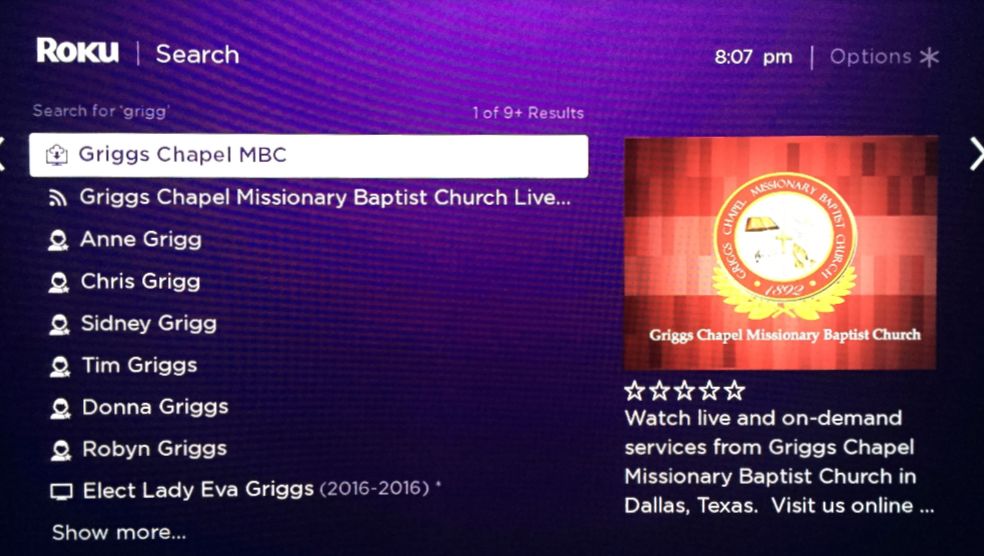 WHERE CAN I GET A ROKU DEVICE?
Roku devices are currently sold online at Roku and Amazon. They are also available in stores like Best Buy, Fry's, Walmart, Target, etc.